Shemer's Win-Win Medical Affiliate Referral Program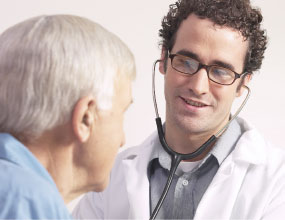 As a physician, your primary concerns include making sure that your patients receive the very best treatment possible - and that this healthcare is affordable to those who need it most. The SHEMER Medical Center was created to extend international access to Israel's excellent therapeutic facilities and breakthrough medical standards. The country's remarkable concentration of excellent doctors and topnotch specialists has made it a popular destination for overseas patients seeking the very best care at competitive prices.
At Shemer, we take all of our overseas patients' health very seriously, so you can feel confident about entrusting their care to our case-by-case, personalized treatment programs. There are never any waiting lists and we have access to virtually all hospitals and healthcare facilities in the entire country of Israel. Our team of medical experts chooses the top specialist, according to your patients' diagnosis and medical records, assuring they get the "best of the best".
In addition to the excellent and cost-efficient medical treatment they receive, we provide them with absolutely everything they need to make their experience comfortable and as stress-free as possible. This includes everything from: helping to obtain a travel visa and arranging travel, being picked up at the airport by a waiting taxi, finding appropriate accommodations for the patient and his/her family, translation services, sightseeing recommendations and anything else needed. Every patient is personally escorted by a warm and caring personal medical associate, who is fluent in their mother tongue.
We are always open to establishing affiliations with new partners, in order to deliver the most professional solutions possible, to a wider range of deserving patients. If you are a physician with patients requiring medical care abroad, a medical tourism agent, or a manager of a medical insurance company, then we would be delighted to consider adding you to our network of medical affiliates. In this way, we all benefit through mutual cooperation by creating a win-win situation for both you and for your patients.
As a partner in our Affiliate Referral Program, you will receive
Professional coaching from our team
Ongoing training, guidance and marketing support
Benefits each time one of your patients books a procedure or treatment
For more information, please fill out the
Affiliate Contact form
and be sure to leave a telephone number, so we can further discuss this opportunity with you and answer all your questions.