Ophthalmology Treatment In Israel
Prof. Hanna Garzuzi
Director of Ophtalmology Department, Bnai Zion Medical Center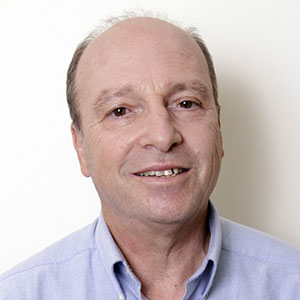 Prof. Hanna Garzuzi completed his medical studies at the Faculty of Medicine in Padua, Italy in 1974. From 2002 to 1990 he managed the ophthalmology department at the Emek Hospital in Afula, Israel. In 2002 Prof. Garzuzi was appointed head of the ophthalmology department at Bnai Zion medical center in Haifa, Israel. He is currently the chairman of the Israeli Association of Ophthalmologists as well as chairman of the court of IMA (Israeli Medical Association).
Feel free to contact Prof. Hanna Garzuzi:
Cornea and external eye diseases

Refractive surgery, using the LASIK technique


Treating severe ocular surface conditions by transplantation of limbal stem cells and amniotic membranes


Mitomycin-C drops are used in ocular surface malignancies


Intraocular tumors e.g. uveal melanomas, retinoblastomas and intraocular lymphoma are treated by intraocular chemotherapy

Glaucoma

Severe glaucoma that is not controlled by medications is treated by advanced surgery, and various laser treatments.

Medical Retina

Using the argon-krypton, diode-laser and the Visulas laser, retina specialists treat:

Macular degenerative diseases in adults and children


Photodynamic Therapy (PDT) for the treatment of Age-Related Macular Degeneration (ARMD)
Vitro-retinal Surgery

Removal of sub-retinal membranes


Retinectomies and transposition of retina


Peeling of membranes


Intricate retinal surgery to treat severe cases of Retinopathy Of Prematurity, where hope for vision has been lost
Ocular Oncology

Uveal melanoma patients are treated mainly by Ru-106 brachytherapy, some by enucleation or local tumor resection.


Retinoblastoma in children is treated in collaboration with Pediatric Oncologists. Many of the children need local adjuvant treatment by cryotherapy, brachytherapy or laser photocoagulation. These advanced methods have dramatically decreased the number of eyes enucleated due to retinoblastoma in recent years.



Other intraocular tumors in adults and children, e.g. metastatic tumors of the eye, intraocular hemangiomas, intraocular lymphoma, etc.



Epibulbar tumors are also treated surgically and medically.


Eyelid and orbital tumors are treated in collaboration with the Oculoplastic specialists.
Uveitis
Patients suffering from Uveitis of various etiologies, and other ocular inflammatory diseases are treated.
Oculoplastics
Diseases of the orbit, eyelids and lachrymal system, are treated in collaboration with plastic surgeons, ENT specialists, and maxillofacial surgeons.
Cataract Surgery

Cataract extractions are done using delicate instrumentation. Suture-less phacoemulsification procedures

Insertion of state-of-the-art foldable lenses


YAG laser is used for capsulotomy in secondary cataracts.
Diagnostic Laboratories Including:



Vision functions and electrophysiology


Ocular immunology,


Ocular ultrasonography,


Ophthalmic photography and imaging


Comprehensive ophthalmology