Oncology Treatments In Israel
Prof. Abraham Kuten
Chief Oncologist of the Northern District of Israel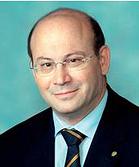 After graduating from Hebrew University Faculty of Medicine in Jerusalem, Professor Kuten obtained further clinical training in Oncology at Rambam Medical Center Israel, as well as Radiation Oncology at Rhode Island Hospital, Providence, Rhode Island, USA. Thereafter he worked in the Radiation Oncology Center of the Mallinckrodt Institute of Radiology, Washington University, St. Louis, Missouri, USA. Professor Kuten is a member of the Steering Committee of the EORTC (European Organization for Research and Treatment of Cancer) Radiation Oncology Group .

Currently Professor Kuten's main research and clinical interests lie within the oncology field and incorporate combined chemo/radiation in solid tumors, total skin electron irradiation in cutaneous T-cell lymphoma, development of modern radiotherapy and brachytherapy techniques, intra-operative radiotherapy and QA of radiotherapy to name but a few.
Feel free to contact Prof. Abraham Kuten:
The Institutes of Oncology in Israel provide comprehensive treatments and conduct clinical research programs of radiation, chemotherapy, hormonal therapy and immunotherapy, for the entire spectrum of human malignant diseases.
Clinical facilities consist of:

In-patient departments


Out-patient day care units for the administration of chemotherapy and immunotherapy* The radiation and brachytherapy units are equipped with state of the art computerized linear accelerators, with both dual-energy photon and wide spectrum electron capabilities. Conformal precision radiation therapy using 3-dimensional radiation treatment planning systems is also available.* Follow-up outpatient clinics for high risk individuals


Psycho-oncology unit providing group-relaxation programs, Karate sessions, couples' therapy, family intervention and individual psychological and behavioral therapy
Assigned specialists deal with:

Neuro-oncology


Breast cancer


Gastro-intestinal tumors


Lung cancer


Head and neck malignant & benign tumors


Urology (Female & male) malignancies


Onco-genetic counseling and follow up for population at high risk for cancer development


Palliative care of various aspects of tumor progression: pain, fatigue, weight loss, lack of appetite and general deterioration


Experimental oncology: active research programs in cancer biology, metastasis and angiogenesis, human tumor immunology and immunotherapy, cancer genetics, tumor vaccination, radiobiology, biotech & tissue regeneration