Telehealth Video Conferencing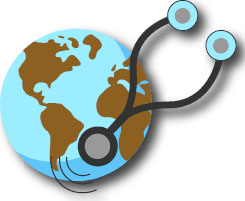 The Shemer Medical Center offers state-of-the-art telehealth ISDN or IP video conferencing technology that allows patients, family members, and doctors to participate in a virtual meeting with our medical staff at Shemer to discuss the patient's condition and treatment plan. All conferences are conducted with staff that is fluent in the patient's, his/her doctors',or family's mother tongue.
Our video conferencing capabilities enable our patients to get the most out of their experience with the Shemer Medical Center through a wide range of opportunities, including:
Enabling patients to virtually meet their personal medical consultants and physicians face-to-face, prior to their arrival.
Assisting with a general visual assessment of the patient, and accordingly his/her treatment plan.
Facilitating the assessment of the patient's condition by enabling our staff, doctors, and surgeons to consult with the patient's existing doctors.
Updating concerned family members, who did not accompany the patient, by enabling them to stay in touch with the patient or escorting family members.
Enabling the patient to receive follow-up consultations after he/she has returned home.